About English Hubs
English hub schools will promote a love of reading and support schools across the country to provide excellent phonics and early language teaching.
Literacy specialists within each hub will provide tailored support to schools. This will include:
running events to showcase excellent practice in teaching reading
working with local schools to develop their practice
The core purpose of English Hubs is to help schools and colleges lead improvement in phonics and early reading education in England. They seek to harness all the literacy leadership and expertise within an area, to develop and spread excellent practice, for the benefit of all pupils and students.
What is an English Hub?
The hub schools were chosen through a competitive process - all 32 have a background of excellent phonics teaching and are distributed to benefit the areas that need it most. Each hub will identify specialist literacy teachers who will get additional training to act as experts in teaching in early language and reading from reception year to Key Stage 1. The hubs will work with up to 170 local primary schools and will build a network of excellent phonics teaching in every region.
Here is the link list of all 32 Hub schools.
www.gov.uk/government/publications/english-hubs-list-of-primary-schools/english-hubs-list-of-primary-schools
Each English Hub is a partnership, led locally by a lead school or college. The lead school identifies strategic partners, who help plan and evaluate the hub's work, and operational partners, who help carry out the hub's work. So, the hub is not just the lead school or college – instead it is more like a reading and early literacy leadership network involving schools, colleges and other organisations with literacy education expertise from across the hub's area.
Where are the English Hubs and who do they serve?
There are 32 English Hubs that together serve all the regions of England. Each English Hub is open to working with any schools and colleges, in the broad geographical area that it covers. The benefits for schools and colleges engaging with their local English Hubs include:
Access to free or subsidised professional development programmes
Up-to-date information about all local phonics and early literacy education activities
Participation in a network of enthusiastic collaborators
Why were English Hubs established?
The lead school or college for each English Hub is selected through a rigorous process run by the Department for Education (DfE). The selection process identifies schools that demonstrate the credibility, capacity and commitment to lead an English Hub. The 32 English Hubs were announced in autumn 2018.
How are English Hubs funded to do their work?
The DfE is the principal sponsor of the English Hubs Programme. Each English Hub receives funds to cover both structural costs and project costs.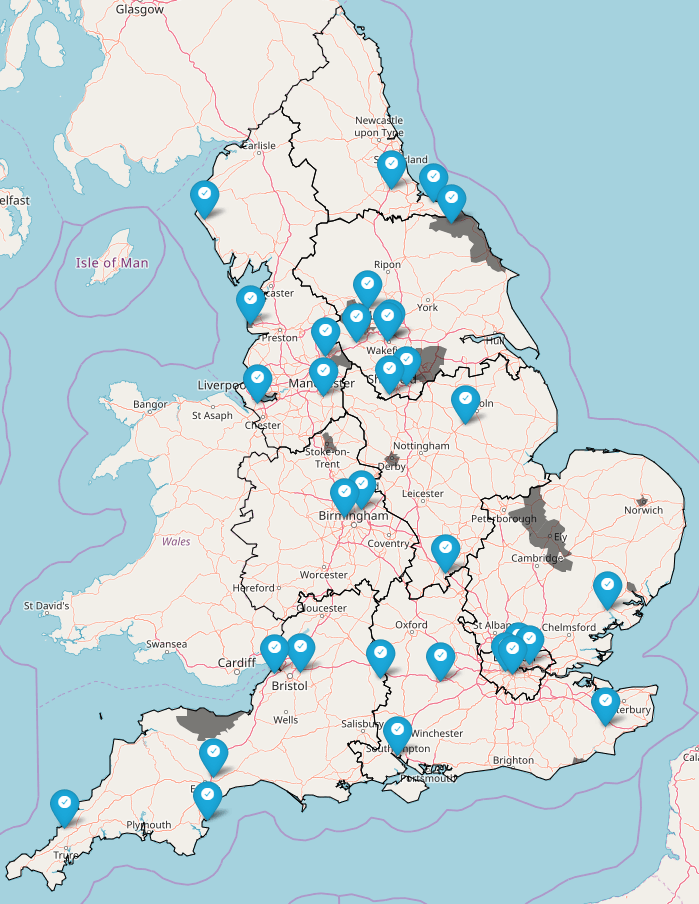 How do teachers and schools connect with or work with an English Hub?
If teachers, schools or groups of schools are seeking support from an English Hub, they should contact their nearest Hub to see what work it is doing and how it might be able to support. Similarly, teachers or schools may have ideas for work or expertise they would like to share with the English Hub. Again, they should contact the Hub leadership to discuss their proposals.
You can contact Roade English Hub through our email address: englishhub@roadeprimary.org